There can be no denying it, the vast majority of us find babies adorably cute and whether you are a proud parent, a family member or a friend, we usually can't get enough of these tiny tots. Aside from that baby powder smell, it's their tiniest and delicacy that really makes us feel so protective towards them. Then you add into this mix the cutest little baby clothes and we're all big softies at heart! And the cutest baby item of all has to be baby bootees!
Around for as long as anyone can remember, baby bootees are soft and cosy and are perfectly designed to protect those little feet. Brands from bargain to haute couture realise the power of the symbol of the bootee and that's why you can find so many lovely versions out there. Because we're suckers for a cute pair of bootees, we've compiled our top 5 favourite list right here!
5 Converse Baby Bootee Socks
As adults we love our Converse trainers so it is not surprising that we love the mini-me version of baby bootees. Available in classic colours like black, white, pink and blue these are adorable and will have their tootsies feeling toasty warm whilst also pretty stylish. Don't worry about breaking the bank with these though since although they are a big brand they are fraction of the cost of the adult versions at just £10 a pair.
4 Ugg Baby Bootees
So spending a lot of money of baby clothes and shoes isn't always the best idea since of course they are rapidly going to grow out of them, however sometimes things are just worth the splurge. Take these luxurious baby Uggs for example. Uggs are pretty much the closest thing to bootees that we get to wear as adult so obviously when the shoe brand turns their attention to baby shoes the results are going to be great. With various colours available as well as different styles, a pair of baby Uggs will set you back around £50-70.
3 George at Asda Bunny Hi-Top Bootees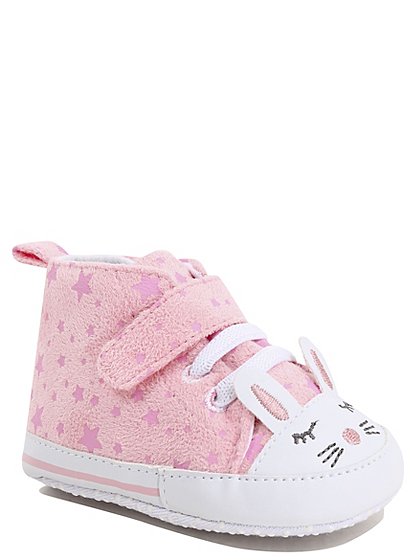 When it comes to baby clothes you don't always have to spend big to get cute things as these pretty in pink bunny bootees from Asda prove. Costing a purse-friendly £4 these are ideal for a baby girl and won't have you feeling guilty that you shouldn't have spent so much!
2 Marks and Spencer Bear Pram Bootees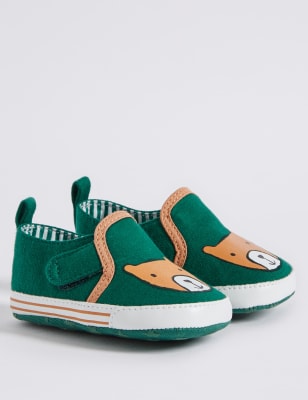 And not to forget the boys, this pair of green bootees with a bear motif is great for when you're out and about. They are actually called pram shoes, and it's no wonder because you'll want the whole world to see these stylish little bootees! Get them at M&S for £7.
1 Home-made Bootees
Much as we love cute and fashionable baby bootees there is nothing quite like having a pair that have been hand knitted for the baby in question. They can be as simple or unique as desired and the parents will be happy to know that they have been made with love. As an added bonus, they are also one of the most economical options out there!